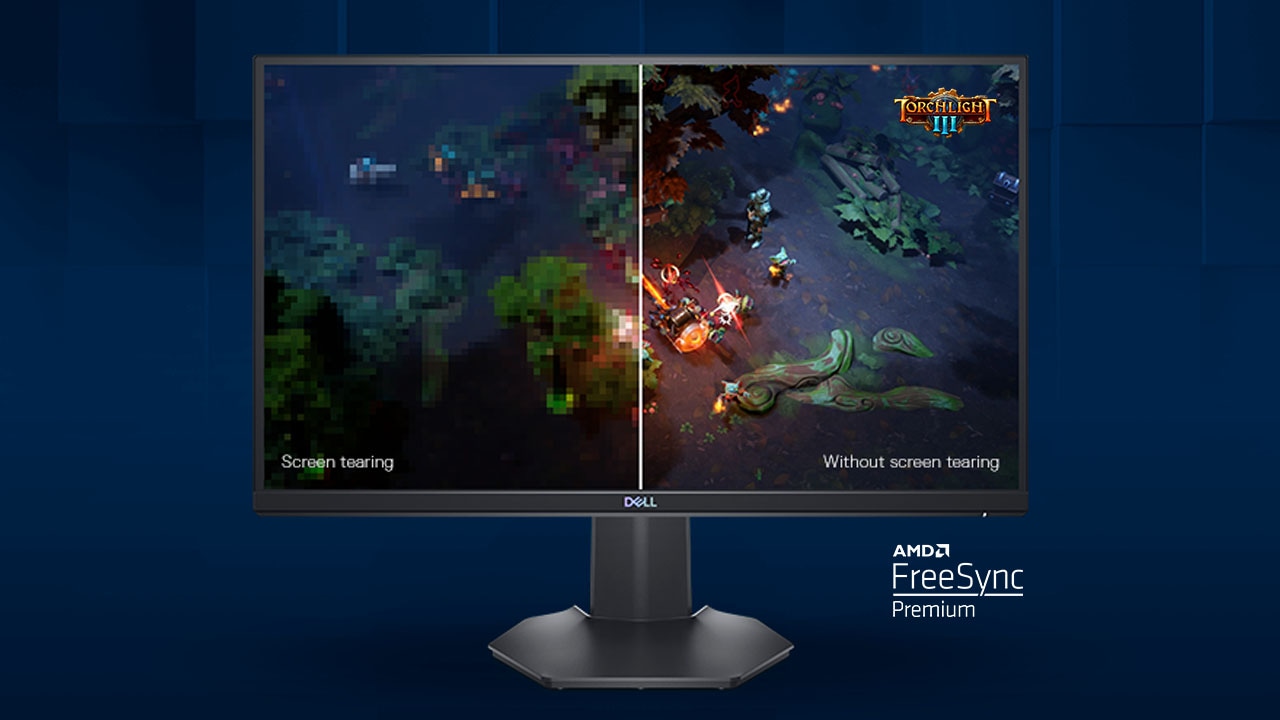 Speed ​​with style
Leave dust for delay: The response time of the millisecond and the refresh rate of 144 Hz provide a smooth, uninterrupted experience. Rapid changes in pixel colors eliminate motion blur and leave you in the middle of the action.
Smooth graphics experience: Confirm compatibility with NVIDIA G-SYNC and AMD FreeSync ™ Premium technology add another layer of smooth gameplay by preventing interruptions and creases on the screen.
Get lost in the view: Feel free to play in Full HD resolution and enjoy a sharp and detailed viewing experience that will draw you deeper into the game.
Excitement full of regulation. A new and bold look.
Had a look could have killed: the bold new design means the display looks as good as its performance. A narrow three-sided monitor frame creates expandable displays, and unique rear vents keep you cool while your computer is working hard.
More room for battle: The tiered stand in the new design is slim and elegant, with a small footprint that brings you closer to the action.
Focused on you
Customize Every Advantage: Three user-defined profiles provide even more customization options. The stopwatch, FPS counter and dark stabilizer allow you to manage everything from frame rate to shadow brightness control.
Game-focused tools: Easily navigate and manage on-screen menus using a joystick and new shortcut buttons located on the back of the monitor.
Bending according to your wishes: The ability to adjust the height and tilt allows you to play comfortably for long periods of time.
Connectivity options
Outputs and slots: 
1. Electrical connector | 2. Security lock slot | 3. Status Lock Feature | 4. HDMI port (HDMI 1) | 5. HDMI port (HDMI 2) | 6. DisplayPort | 7. Headphone port
Cables included:
HDMI cable | Electricity cable
Your peace of mind is guaranteed
Our products are carefully and precisely designed, so we can guarantee you support and peace of mind.
A company you can trust
As the world's leading monitor company 
1
 , we pride ourselves on our uncompromising commitment to quality and the highest level of customer satisfaction.
Premium service for replacing a monitor
Dell's Premium Monitor Replacement Service enables free monitor replacement during the limited warranty period on Hardware 
2
 , even if only one bright pixel is found.